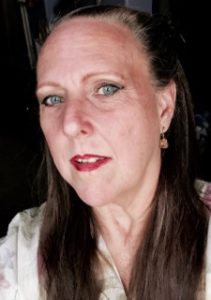 ?We are Spiritual Beings having THIS physical experience NOW. Your Spiritual Self has and IS going through a lot of experiences on its path of growth, some better handled than others.
Let's work together to smooth out the pebbles, cobbles, sometimes boulders that are on that path as you move along it toward a bright, empowering, joy filled future.
See my most recent podcast on The Soul Frequency Show
ENERGY & DNA TUNE UP WITH
GINA COVEL RN, VIBRATIONAL ALCHEMIST and MASTER DOWSER
?Working with Gina includes tapping into her 40+ years of nursing, her 20+ years of dowsing and intuitive downloads as she connects with your guides and The Counsel of Blue Light who are a group of Intergalactic Beings that she has been working with probably for lifetimes. Though her own healing journeys Gina has amassed amazing insight into how TRUELY multidimensional we are and where blocks, phobias, dis-eases and ……  reside.
Some of the issues that can be dealt with include:
past traumas
perceived or actual emotional blocks
phobias
attachments
cord entanglements
past life and inherited issues 
? 1 Hr PHONE or IN PERSON SESSION                $100 – Click here to order

? Custom Product/Elixir to facilitate our sessions together                                 $50 – Click here to order

(this includes a short instructional session when you receive the product)
?ALWAYS FREE – Quick phone or in person consultations about questions, concerns you might have about your healing journey or which Crystalline Essence products are best for you or others at this time or for gift giving.